Filling up the Falcon box with toys
The goal was to fit the following into a standard Falcon case without drilling/cutting the case.
CT63 68060 card with 256 MB TT-RAM
14 MB ST-RAM card
ATX PSU
HDMI-out on the back
RJ45 connector on the back
SuperVidel graphics card
SvethLana ethernet card
IDE SSD drive
1. Overview
Here's a picture with everything mounted.
It's not as tidy as I'd like, but I'm not good at this shit.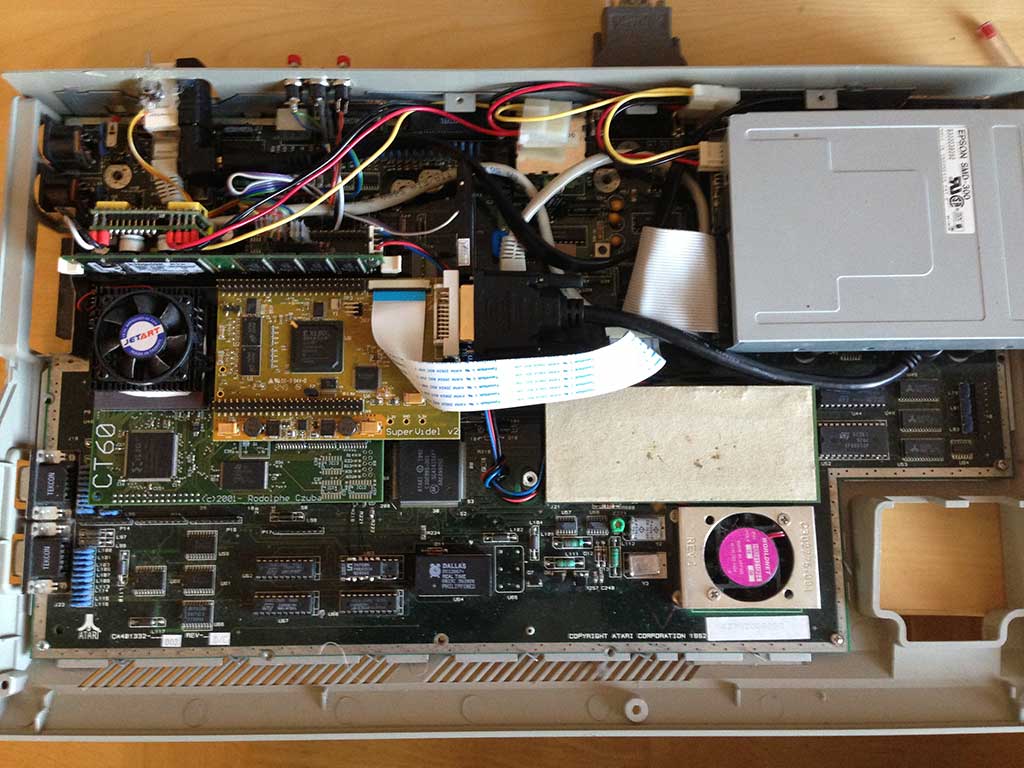 2. Closeup of the CT63/Supervidel/cable mess
What's difficult to see is that the SvethLana is placed under the DVI-cabling (covered in insulate tape).
The Cat-6 cable goes from the SvethLana to the connector on the back and the DVI->HDMI cable goes around the floppy drive (couldn't find a cable with perfect length).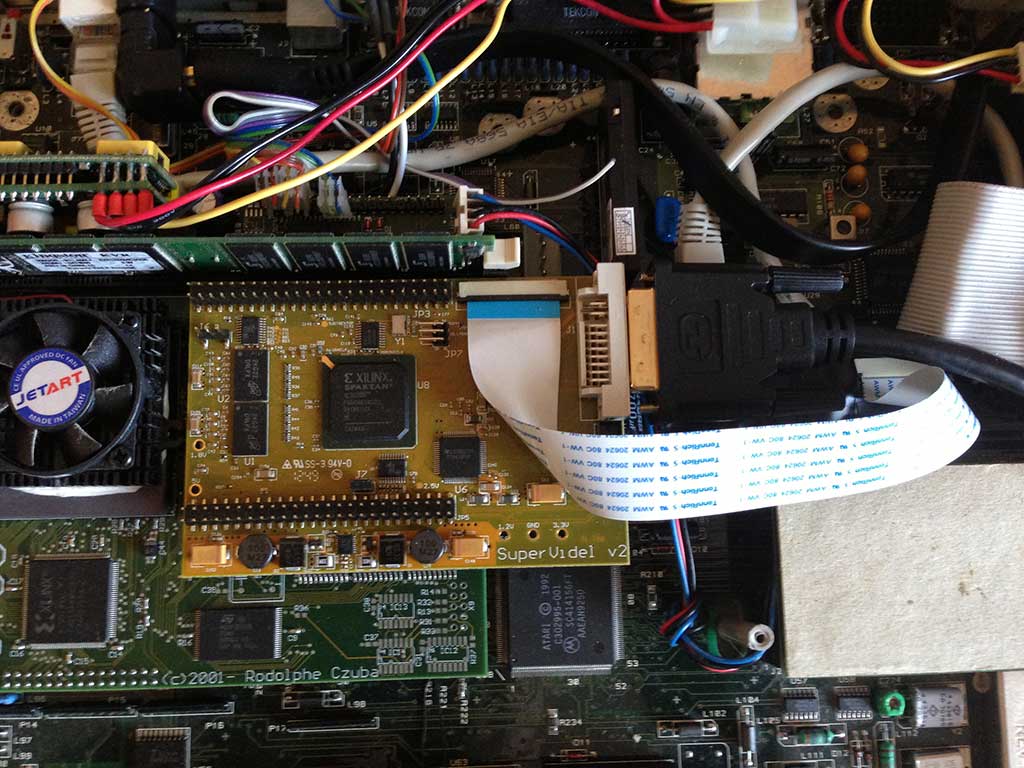 3. Falcon casing mounted
Yes it all fitted, casing went on no problems. As usual, I overdid the hot glue so it looks like crap.
From left to right: Power on/off, power input, reset, HDMI-out, 030/060 switch, RJ45 ethernet.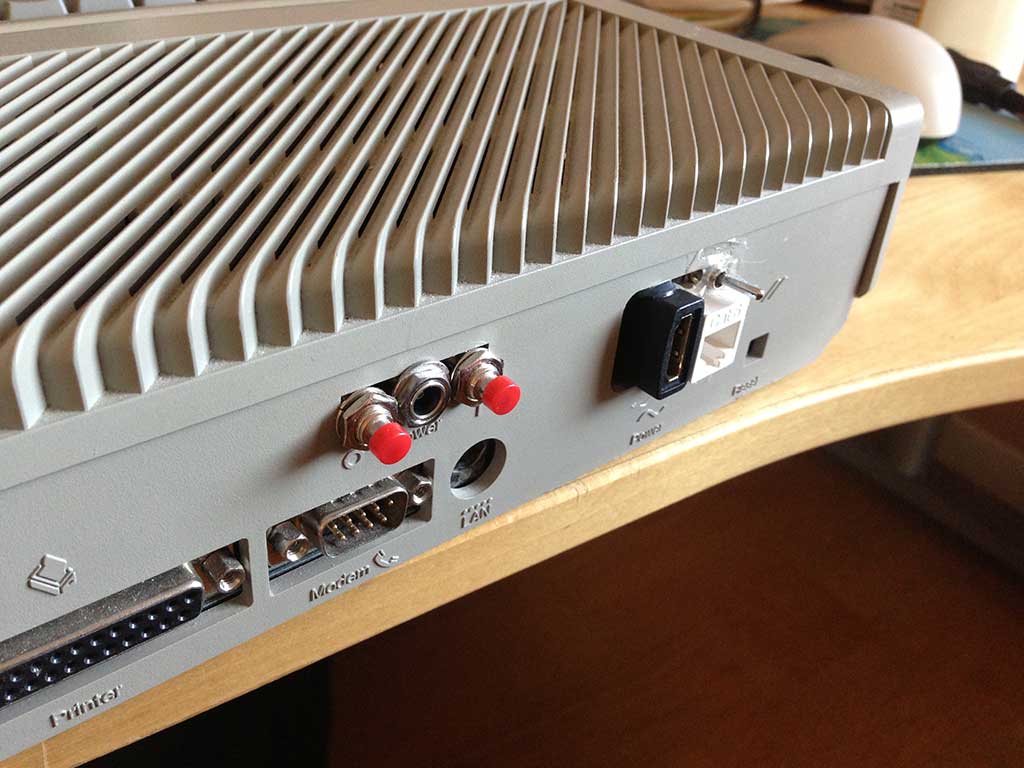 4. Aaaaand it's all over.
The assembled Falcon working well. FreeMiNT 1.18, 1600x1200 16-bit resolution, NetSurf showing the best web page in the universe (hmmmm...).

The bad news: It's not very tidy, it looks quite sloppy with the hot glue on the back.
The good news: If I did this, anyone can.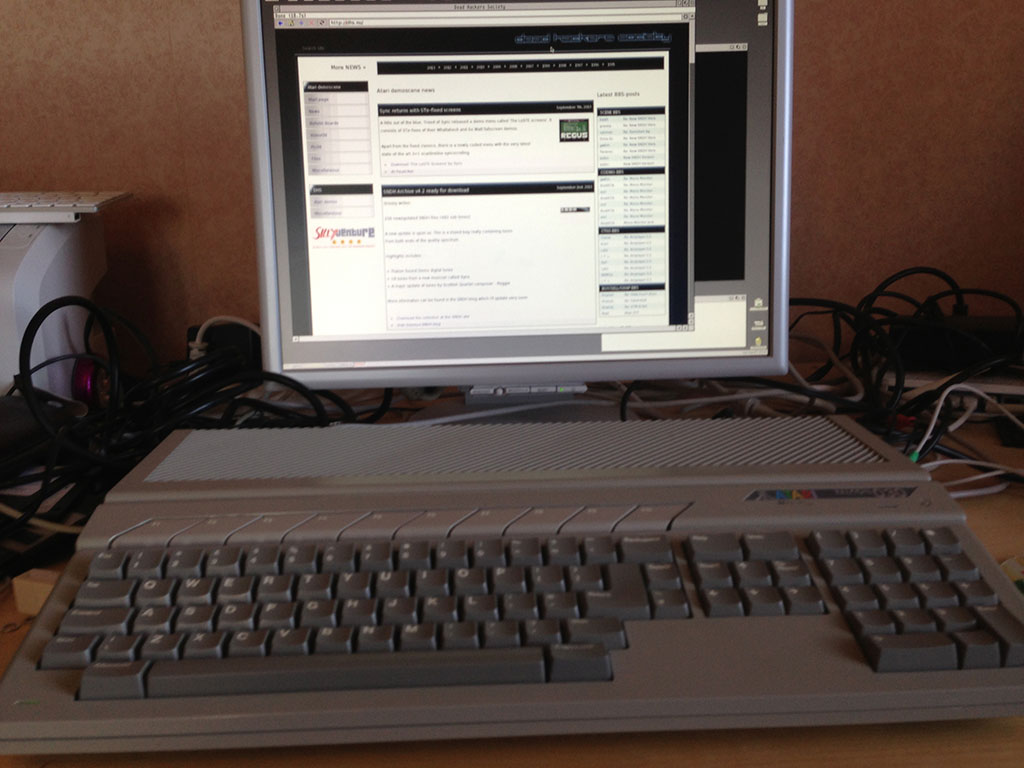 ---
September 7, 2013
Anders Eriksson, ae@dhs.nu